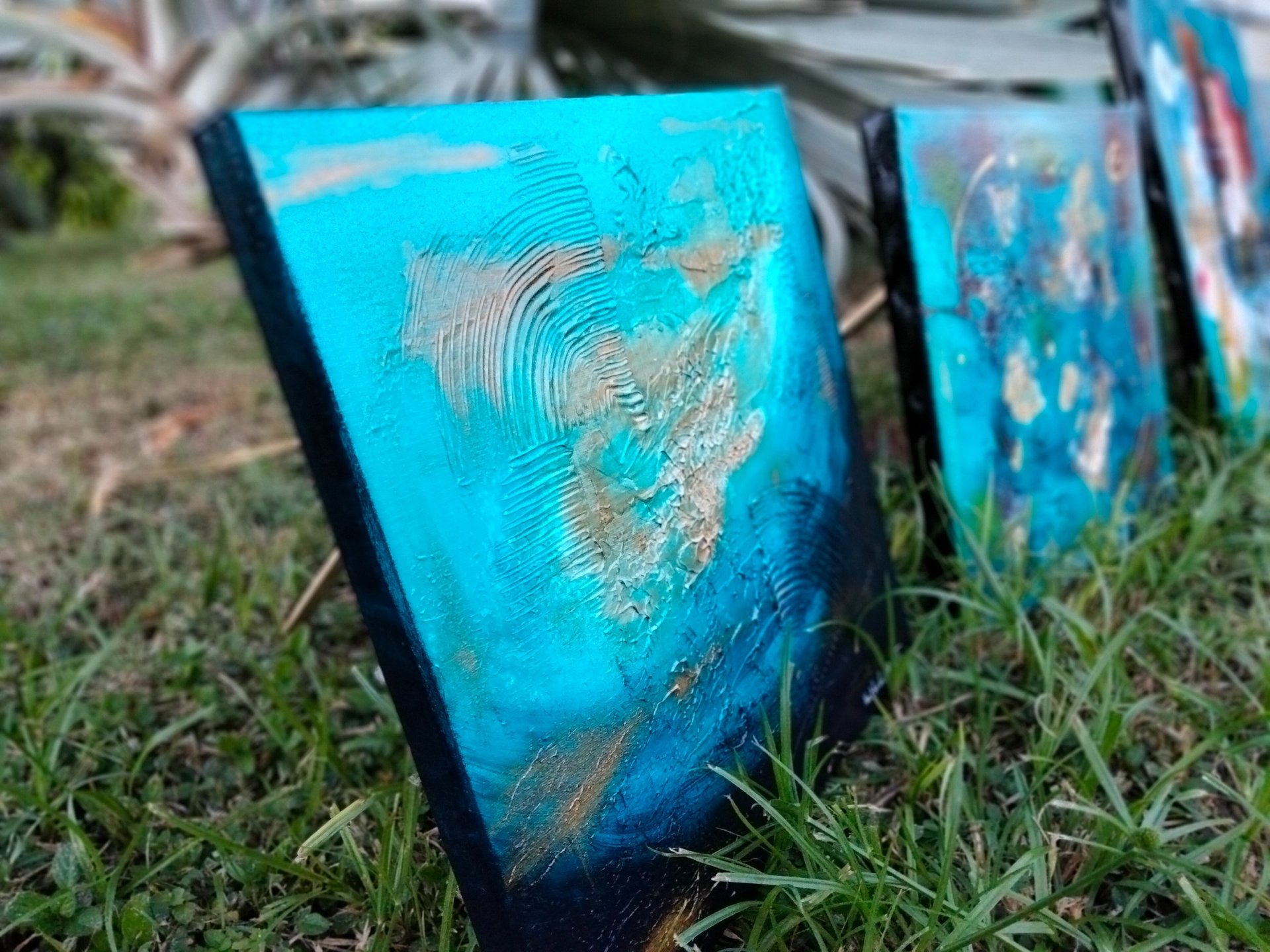 Abstract / Pop'art and escapism : the audacity of colours Born in November 1972 in Paris. Today, based in Martinique, I grew up in the northern suburbs of the Paris region.
Coming from the 70-80's generation (Superheroes, BD, Pop, Hip-Hop, Funky, Soul and Graffiti) over time I learned to appreciate art, and in particular abstract art, street-art and Pop-Art. For me, painting is a way of escape, of expressing my emotions: a kind of alternative and natural therapy that can have many benefits.

Very often dreamy or even "in the moon", art and music have often been the ideal refuge for me... My bubble in a way. Since school, visits to museums, with the teachers of visual arts and history and geography, have been a bit of a trigger, but not only...!
To the question, what do my paintings represent? I would answer "free rein to your imagination" abstract art is in my opinion a visual language in which everyone can lose themselves in a personal interpretation.

My favorite colors? Prussian blue, reds, purple... For me, art is an outlet, a passion and above all a simple way to release my stress and emotions. So I share on this site my achievements, my emotions (joy, sorrow, frustration, etc.). A particularity: I never sign my paintings in the same way:)